Director: Ari Aster
Screenwriter: Ari Aster
Starring: Toni Collette, Alex Wolff, Milly Shapiro, Ann Dowd, Gabriel Byrne
Music: Colin Stetson
I am more selective when it comes to choosing horror movies than I used to be. I used to gobble up the genre. I spent countless Friday nights watching back to back flicks featuring scream queens, homicidal maniacs, and unfortunate souls under demonic possession. But that was high school, and my preoccupation with Horror subsided as I grew older.
I think a lot of horror fans have had a similar experience with the genre for the simple fact that most contemporary horror consists of cheap thrills and humdrum plots. Most recent horror films follow a tried and true formula that doesn't leave much room for creative exploration. As a result, most of the productions feel like regurgitated collections of familiar plotlines and generic characters. For me, the genre had become stale. But, things are changing in the world of horror. Films like Get Out and Hereditary are flipping the genre on its head simply because audiences can't guess what's coming next.
When I heard about Hereditary I knew I had to see it. Everything I read told me this was not a generic horror film. I read things online like "Smart Horror!" and "A Frightening Masterpiece!" Drawn in by positive reviews and my love of Toni Collette, I finally went to the theatre to catch the 7:35pm showing last night. Here are my thoughts:
The Gist
Following the death of her mother, Annie Graham (Toni Collette) and her family are struggling to establish normalcy in their household. Their troubled familial past is fraught with tragedy and mental illness. Annie's husband Steve (Gabriel Byrne), and their children, Peter (Alex Wolff) and Charlie (Milly Shapiro), are all experiencing varying degrees of grief.
As Annie attempts to cope with the past, including her strained relationship with her mother and children, her efforts seem to be accompanied by increasingly spooky happenings in the house. When tragedy strikes the family again, Annie begins to expose the truth behind her mother's life and seemingly benign death. The closer she gets to understanding, the worse things get.
The Virtues of Unconventional Horror
Ari Aster uses scream tactics and jump scares sparingly and with unconventional placing in Hereditary. For someone who has come to expect cheap fright at regular intervals, this film caused my anxiety to spike simply because I couldn't predict where the next scare was coming from.
This film spends a lot of time developing its main characters. It shows the sad reality of what coping with a major tragedy really looks like. To be perfectly honest, there was almost too much of this. Annie and Peter's turbulant relationship reaches a boiling point half-way through the movie, and it starts to get dull. My exact thought in the theater was, "This better get where it's going fast because I'm losing interest." But, I think my train of thought actually illustrates what's become of the genre. I just spoke about the genericness of the genre, but when I'm offered a new approach to character development, I find myself craving a jump scare. The grass is always greener, right?
The Ending- SPOILERS AHEAD!!!!!!!!!!!!!!!!!*****************************************************************************************
Hereditary goes about 5 minutes longer than it should. If they would have ended with Peter standing up and clicking his tongue, clearly under the bonds of possession, I would have blown a kiss to the screen and celebrated the film. But, they didn't do that. Instead, we are shown a tree house cult ceremony during which Peter is crowned as the 8th King of Hell, Paimon. A group of naked worshipers, a makeshift altar with Charlie's decapitated head, and Annie's headless body are all present. The mood is strange (obviously) and it ruins what could have been a tension-riddled ending.
I wish this movie would have quit while it was ahead!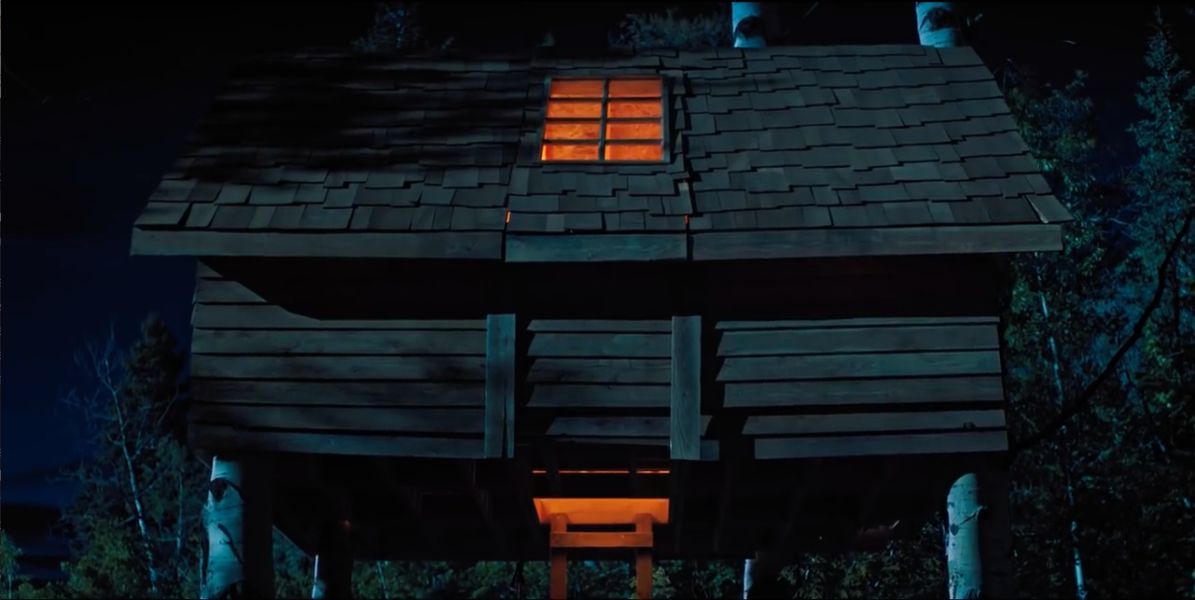 Final Thoughts
Hereditary offers fans an unconventional horror experience. The uneven pacing, strategically placed thrills, and well-developed characters make for a film worthy of artistic recognition.
I enjoyed the film, but the flaws I mentioned took away from its greatness. Cut a few minutes of dialogue from the middle, and stop the film before it goes down the rabbit hole of the Occult, and this movie would deserve 4 out of 4 stars. Unfortunately, I can only give it two.
Rating: 2 out of 4 stars.
Thanks for reading! What are your thoughts on Hereditary? Tell me in the comments below!
If you enjoyed the article, please hit the follow/subscribe buttons to stay current on all things MTB Fresh!